Salty vs Sweet
I will always go for a salty breakfast over a sweet one. Occasionally, I do make pancakes or french toast. But those days are few and far between. This to-go quiche is essential for those of you who prefer a savory breakfast. Only a dozen ingredients, and super easy to make!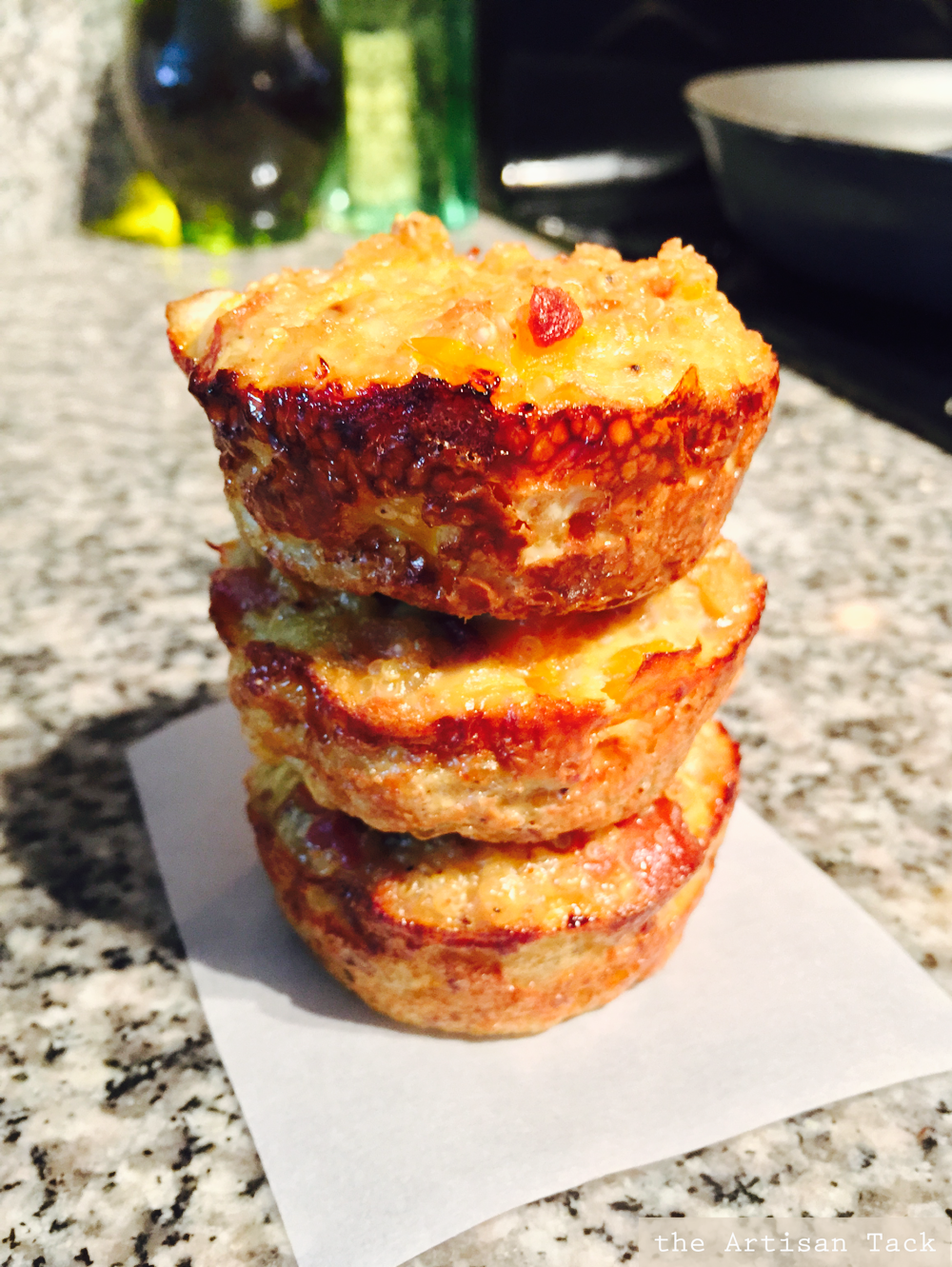 Recipe Run-down
With only 12 ingredients, this recipe is simple and to the point. No sneaky complicated steps hidden in the directions. While the bacon crisps on the skillet and the quinoa cooks, you'll prep the vegetables. After the bacon is finished, use the same pan to cook down the vegetables (with or without the bacon grease- the choice is yours). Last step is to combine all the ingredients, pour in the pan, and bake!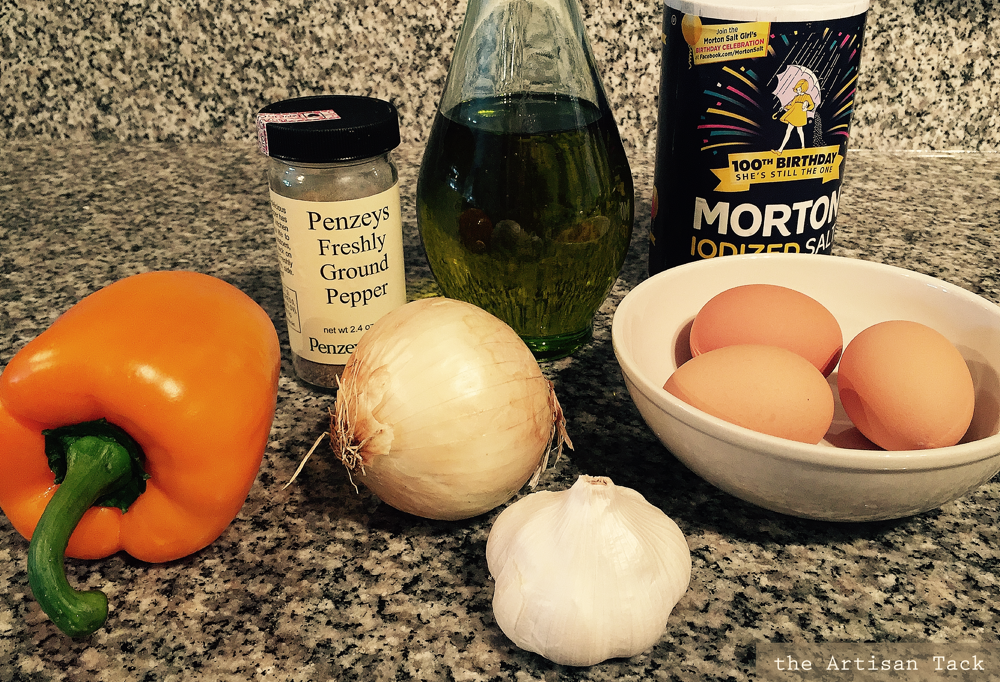 Cook Time
Prep: 15 mins                  ♦                  Cook: 30 mins                  ♦                  Ready: 45  mins
Yields: 12 mini quiches, 4-6 servings
Ingredients
· 1  cup cooked quinoa, cooled
· 3/4 cup cooked bacon, crumbled
· 1/2 teaspoon olive oil
· 2 garlic cloves, minced
· 1 onion, diced
· 1 bell pepper, diced
· 3 large eggs
· 1/4 cup soy milk (or any dairy-free milk)
· 1/4 teaspoon chili con carne
· 1/8 teaspoon cayenne pepper
· 1/2 teaspoon salt
· 1/2 teaspoon pepper
Step 1
Preheat oven to 350° F. Cook quinoa according to package instructions. Coat mini muffin pan with cooking spray or olive oil.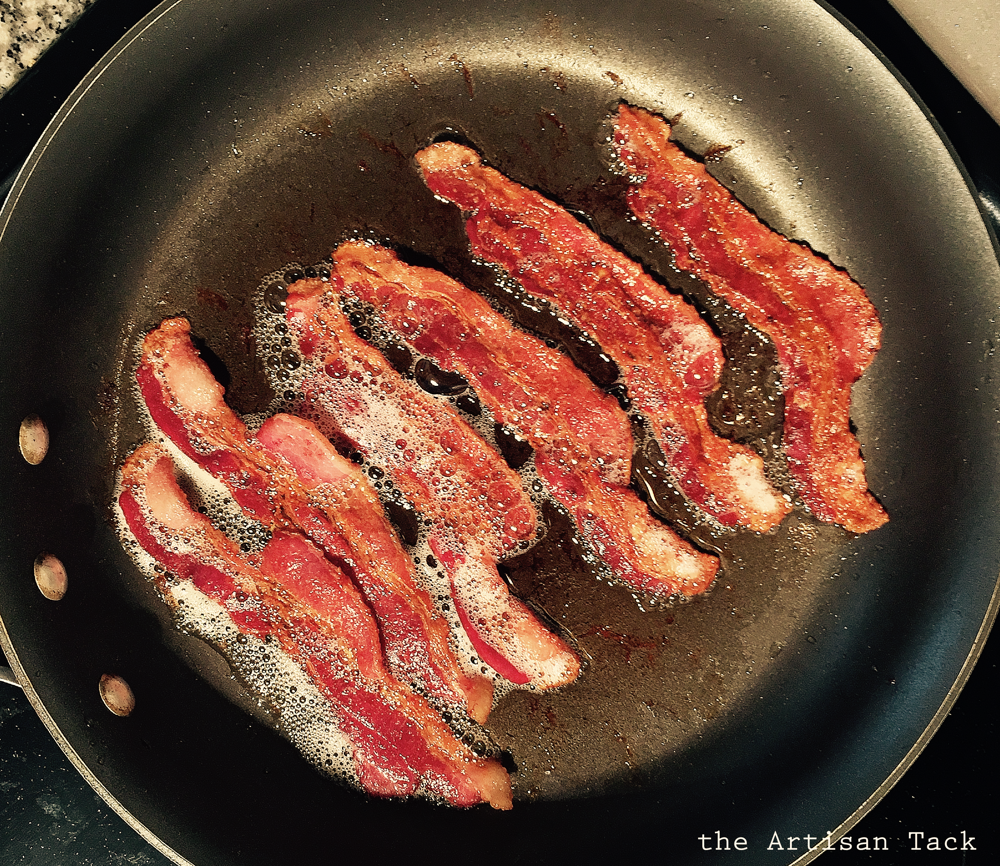 Step 2
Warm large skillet on medium heat. I like to add a tablespoon of water to an empty skillet- when it boils it reminds me to do the next step- this helps to avoid burning the pan.
Once the skillet is hot, add bacon and cook until crispy.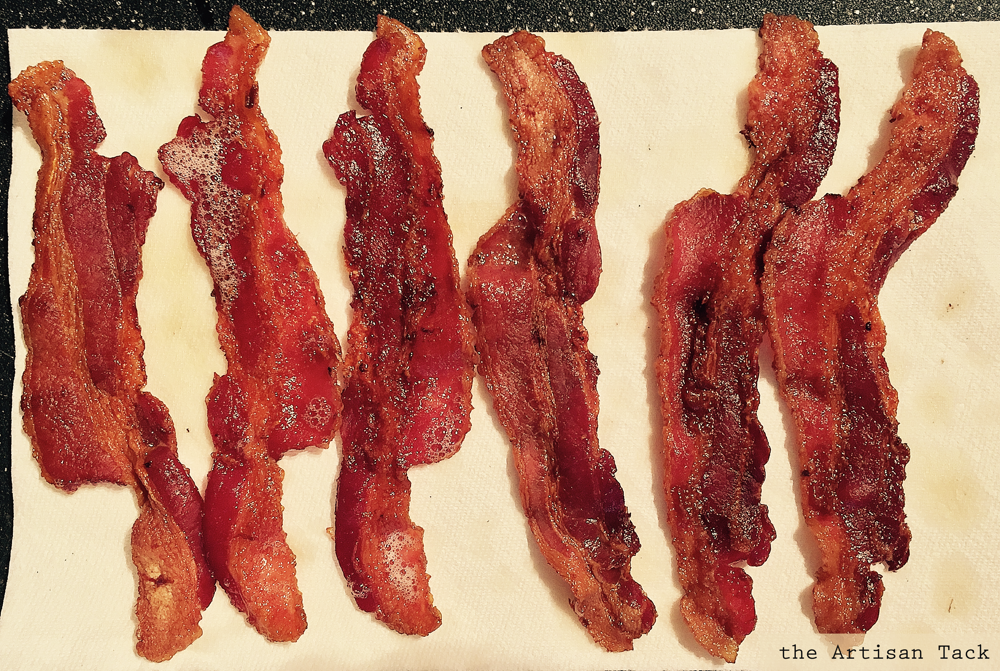 Step 3
As the bacon and quinoa cook, prep the rest of the ingredients. Mince the garlic, then dice the onion and bell pepper.
In a large bowl, whisk together the eggs and milk. Mix in all the seasonings- chili con carne, cayenne pepper, salt and pepper. Adjust the amounts as you see fit.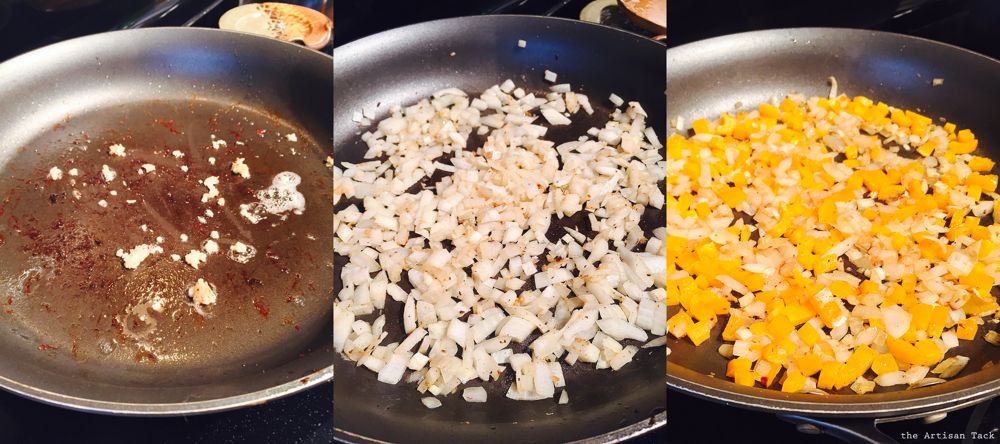 Step 4
Once quinoa is cooked, scoop into a small bowl and place in the freezer for about 5 minutes to cool.
Place cooked bacon on paper towels. Drain most (or all) of the bacon grease from skillet. If draining all of it, add olive oil to the same skillet and put on medium heat. Add garlic and cook for 30 seconds, then add onion and cook until transparent (3-5 minutes). Add bell pepper and cook another 5-7 minutes.
While the onion and pepper cook, roll up and scrunch the bacon in the paper towels until crumbled.
<p><a href="
https://vimeo.com/140663792″>Bacon
Crumble</a> from <a href="
https://vimeo.com/user43713282″>Diana
Bresson</a> on <a href="
https://vimeo.com">Vimeo</a&gt
;.</p>
Step 5
Add bacon and vegetables to the large bowl. Mix well. Remove quinoa from freezer and add to bowl. Optional: add 1/2 cup shredded cheese.
Step 6
Pour about 1/4 cup of the mixture into each mini muffin cup. Bake at 350° for at least 30 minutes, or until edges are browned.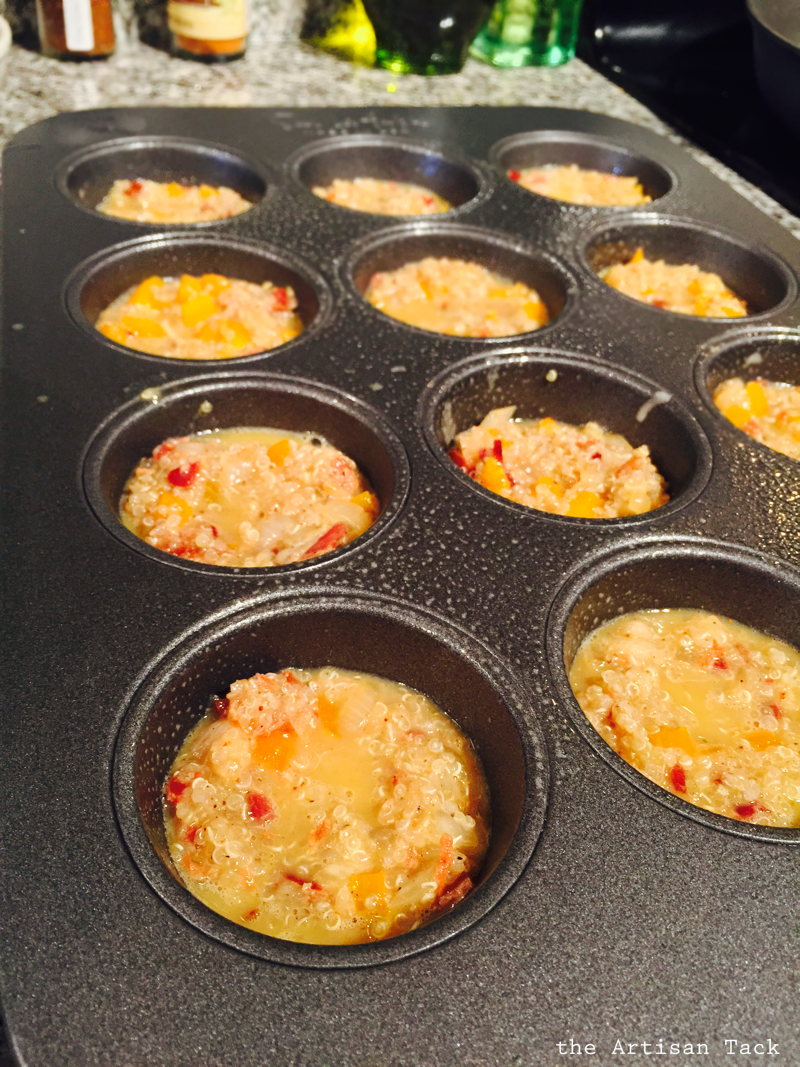 Let pan cool for about 5 – 10 minutes. Serve warm, or cool longer then refrigerate for up to a week. Enjoy!